Het gerucht gaat dat het grotere Apple Watch Series 8-model dat later dit jaar zal verschijnen, een titanium behuizing heeft, wat vragen oproept over de toekomst van de Apple Watch Edition.

Gisteren, BloombergMark Gurman meldde dat het nieuwe, grotere Apple Watch-model dat dit jaar op de markt komt, een behuizing zal hebben die is gemaakt van "een duurzamere formulering van titanium om het extra robuust te maken".
Apple biedt sinds de lancering van de Apple Watch Series 5 in 2019 een titanium versie van de Apple Watch aan onder het merk "Apple Watch Edition". Momenteel wordt de Apple Watch Edition geleverd met een extra sportband en hoewel deze een lichtere, sterkere behuizing biedt dan het roestvrijstalen model, is hij verder identiek aan de standaard Apple Watch.
Nu wijzen een breed scala aan geruchten in de richting van de lancering van een geheel nieuw high-end Apple Watch-model later dit jaar. Het apparaat zal naar verwachting een groter scherm, een langere levensduur van de batterij, een robuuste behuizing en een volledig nieuw ontwerp hebben. Mogelijke namen voor het apparaat zijn "Apple Watch Pro" of "Apple Watch Explorer Edition", en het apparaat is in verband gebracht met extreme sporten, atleten, wandelaars en andere gebruikers die een duurzamer horloge nodig hebben.
De huidige Apple Watch-editie is geprijsd vanaf $ 749 en is $ 150 duurder dan de roestvrijstalen Apple Watch. Voor de nieuwe high-end Apple Watch van dit jaar heeft Gurman een prijs gelanceerd die "dichter bij $ 900 tot $ 999 begint", waardoor het boven de Apple Watch Edition wordt gepositioneerd.
Over het algemeen lijkt het duidelijk dat de nieuwe high-end Apple Watch qua functies, grootte, ontwerp en prijs meer zal afwijken van de standaard Apple Watch-modellen dan enig ander Apple Watch Edition-model. Dit roept de vraag op of Apple de Apple Watch Edition zal blijven aanbieden na de lancering van de nieuwe high-end Apple Watch later dit jaar.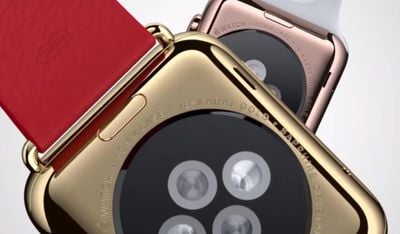 De Apple Watch Edition is aanzienlijk geëvolueerd sinds de lancering in 2015. Toen deze voor het eerst werd gelanceerd, bestond de Apple Watch Edition-lijn uitsluitend uit Apple Watches met een 18-karaats geel- of roségouden behuizing die $ 10.000 tot $ 17.000 kostte. Deze werden slechts een jaar later stopgezet bij de lancering van de Apple Watch Series 2, die de dure gouden behuizingen verving door meer betaalbare witte keramische modellen, beginnend bij $ 1.249.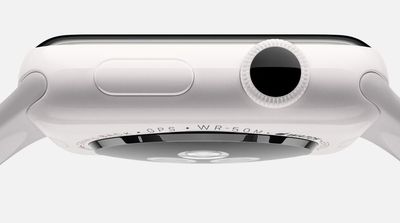 In 2017 werd een grijze keramische variant toegevoegd met de Apple Watch Series 3. Hoewel er geen Apple Watch Edition-modellen beschikbaar waren voor de Series 4, heeft Apple de witte keramische Apple Watch Edition-lijn voor de Series 5 nieuw leven ingeblazen, naast nieuwe natuurlijke en Space Black-titaniummodellen . Met de Series 6 stopte Apple opnieuw met de keramische Apple Watch Edition en stopte de lijn opnieuw kort voor de lancering van de titanium Apple Watch Edition Series 7-modellen vorig jaar.
Aangezien de Apple Watch Edition zo'n tumultueuze geschiedenis kent, is het geenszins zeker dat Apple het toestel zal blijven aanbieden. Omdat de titanium behuizing het belangrijkste onderscheidende kenmerk van de Apple Watch Edition is, is het moeilijk in te zien hoe de variant gerechtvaardigd zou kunnen worden in de line-up met een aanzienlijk ander titaniummodel dat er net boven is geplaatst, niet in de laatste plaats omdat de Apple Watch Edition de verkoop zou kunnen wegtrekken van het nieuwe high-end model.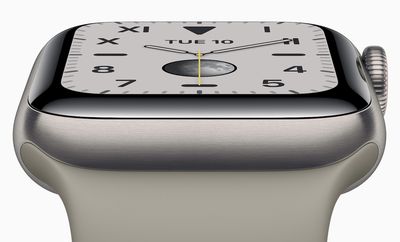 Eerder deze maand zei display-analist Ross Young dat de nieuwe high-end Apple Watch naar verwachting in een relatief laag volume zal worden verkocht – net als eerdere rapporten over lage verkopen voor de Apple Watch Edition-modellen vanwege hun hoge prijs. Naar verluidt verwacht Apple in het derde kwartaal van dit jaar slechts één miljoen exemplaren van de grotere Apple Watch te zullen leveren, vergeleken met vier miljoen 45 mm 'Apple Watch Series 8'-modellen.
Naast prijsstelling en positionering in de markt, is de bevestiging van Gurman van een titanium behuizing voor het nieuwe high-end Apple Watch-model van dit jaar de beste indicatie tot nu toe dat Apple van plan is om de huidige Apple Watch Edition-lijn effectief in deze nieuwe productcategorie te vouwen. Dit zou het mogelijk maken om een ​​titanium behuizing te blijven bieden, maar meer openlijk alle voordelen van gewicht en sterkte van het materiaal te midden van een focus op duurzaamheid tegen een hogere prijs.
Het verlaten van de meer betaalbare titanium Apple Watch Edition in de line-up kan ook het ongewenste effect hebben dat de verkoop van het nieuwe high-end model kannibaliseert. Evenzo zou de nieuwe high-end Apple Watch voor sommige klanten veel aantrekkelijker kunnen zijn dan de Apple Watch Edition, met zinvolle onderscheidende aspecten zoals schermgrootte, batterijduur en ontwerp die meer gerechtvaardigde redenen bieden voor een upsale.
Met namen als Apple Watch "Pro" die in dit stadium van de geruchtencyclus nog lang niet vastzitten, is het ook de moeite waard om op te merken dat de nieuwe high-end Apple Watch-modellen in de toekomst gewoon de Apple Watch Edition-lijn zouden kunnen vormen. Het lijkt erop dat de Apple Watch Edition-lijn in zijn huidige vorm er in ieder geval niet lang meer zal zijn.
.